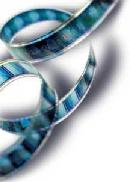 Brief Description
Movie Craft is currently seeking investment, venture capital finance, etc for a science-fiction/thriller to be mainly shot in London.

Logline: If you're not in control, then who is?
A young lawyer experiences a strange phenomena and starts to think that she might be going mad, until she meets Dave, who has also experienced these events. Together they try to find out what really is happening in the world.